Dear Affiliate Marketers,
Thanks for your interest in Text Weapon, a top-notch relationship product that I'm extremely proud of. It's an innovative solution to an extremely common romantic struggle: creating and keeping the spark alive. As an affiliate actively promoting this product, you could potentially enjoy a significant additional stream of revenue.
Text Weapon is an eBook designed to help singles and couples alike create and maintain romance through an underexploited, yet extremely powerful, weapon of seduction – masterful texting.
TEXT WEAPON AFFILIATE PROGRAM
Sign up here for our mailing list and you'll be one of the first to be informed when Text Weapon launches it's affiliate program.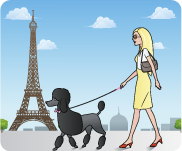 The French Touch
So, what makes Text Weapon different from all the other texting products on the market? It has the "French touch." I'm an American who has been living in various countries throughout Europe for the last 14 years. It's been an amazing experience and has given me a unique insight into the European dating scene.
After romantic escapades with multiple European and North American men, I realized that the French really do have something unique. The French lover is also an amazing texter!
They are almost effortlessly able to convey their confidence, humor, and romantic desires through texting. My romantic text exchanges with French men were incredibly powerful and left me with a strong desire to share what I had learned. I believe that other singles or couples desperately trying to secure or keep their dream partner's passion burning strong could benefit from these French seduction secrets.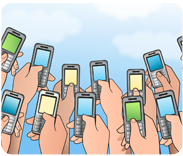 Leverage The Power
Text Weapon is the result of over a decade of personal texting experience, record keeping, trial and error, and research. This unique program teaches "master texters in training" how to harness and leverage the power of their cell phones in order to plant and nurture the seed of desire in the heart of their special someone.
Becoming a Text Weapon affiliate is financially attractive, as texting represents a highly profitable, underexploited niche. Why is this niche so lucrative? Because it responds to two basic human needs: to find love, and to keep love.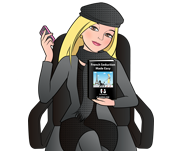 Professional Promotional Material
To make your job easier, we are putting together a massive collection of Text Weapon affiliate promotional material. We'll provide you with all the tools you'll need to professionally promote Text Weapon, from highly targeted banners to email sequences and everything in between.
Orders and affiliate payout are both processed through 1Shopping cart, a world leader in online sales. We will be handling all the aspects of order follow-up and customer service, so you will never be hassled with customer support questions or issues.
Please sign-up if you're interested in being one of the first to know when we launch the Text Weapon affiliate program.
Warm regards,
Claudia
Text Weapon
French Seduction Made Easy