Scratching your head trying to come up with a few clever happy anniversary text messages? Well, you've come to the right place!
"Do you know what today is?" Unless this question is being thrown at you in the hospital, you can be pretty confident that the correct answer is going to be either:
"Of course baby, it's your birthday!"
"That's a no-brainer, it's our anniversary!"
BEST EVER Happy Anniversary Text Messages
So, if today is actually your anniversary, what is the best way to express your excitement, passion, and undying devotion to your significant other?
Look no further than your trusty Blackberry, Nokia, iPhone, or any other texting machine that you carry around in your pocket. Making sure that your honey wakes up to a thoughtful Happy Anniversary text message is a wonderful way to kick off the day-long celebration.
How can you come up with something more unique and intriguing than: "well, looks like we made it another year together"?
One word: preparation.
Happy Anniversary, Baby!
Here are some tips to make this year's message something that he or she will remember for a long, long time, or at least until you one-up yourself next year.
1. Showering Of Texts
Start out the day with a generic message, such as the good old standard "happy anniversary," and then explain that he or she will be receiving a showering of texts throughout the day. Send one message every hour between 9 and 4, for example, detailing something you like about them, a fun or romantic souvenir from your relationship, or a dream for the future. Note: you can write the messages the day before and save them somewhere on your phone.
Example:
9am: "Happy Anniversary sweetness. Keep your phone by your side today, you'll be receiving some special "deliveries" "
10am "Remember our first weekend away together? I do. Every detail."
11am: "Even when I wake up in your arms, I start missing you around this time each day."
Noon: "Have a nice lunch. You make even the most mundane things (like eating Subway), feel like something special."
1pm: "Your laugh is contagious. And your smile is a weapon."
2pm: "This year has been amazing, but the best is yet to come. I can't wait to find out more about you"
3pm: "I love your smell, your touch, the sound of your voice, even the way you park your car (ok, maybe not). One thing is for sure: I love you"
4pm: "A virtual kiss from my cell to yours. Can't wait to have you in my arms in a few hours…"
2. Recreate History
Google a significant event that happened on the day you met, and then creatively weave your love story into this historic moment. For example: "March 16, 2009 marked the beginning of the Tonga undersea volcanic eruption near the island of Hunga Tonga… but something even more powerful than that took place on that same day. You became my girlfriend. Happy Anniversary!"
You can even send your story in multiple messages – build up intrigue and anticipation by spacing them out.
3. Make It Personal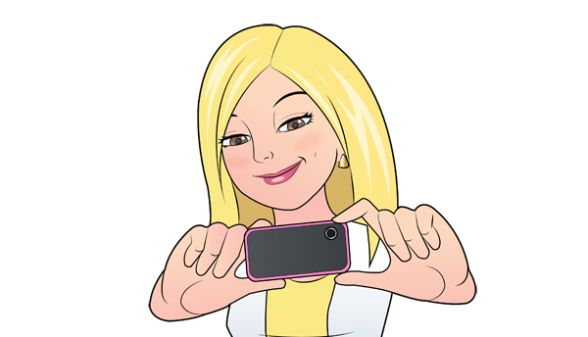 Did you know that "anniversaire" is the French word for birthday? Why not treat this special day like it's your special someone's birthday and try out one of the four fun ideas below to send a stellar happy anniversary text message?
For example, write something interesting about their name. If your boyfriend's name is Jonathan, you could write,
"Jonathan means "gift of God"…I can't think of a more perfect name for you. Your love is a true gift of God. Happy Anniversary."
4. Be a Poet
Write a short love poem. Example: "My Man," by Claudia Cox. My man is hot and smart and nice. I wouldn't change him for ANY price.
Note: Obviously, poetry is NOT my strong suit. However, even bad poems will warm his or her heart. Sometimes, terrible is better!
5. Quote
Share your favorite love quote and explain how it relates to your relationship or your feelings for your partner.
Example:
Message 1: "A flower cannot blossom without sunshine, and a man cannot live without love." Max Muller
Message 2: "I don't know what I'd do without you. I'm so lucky to have you in my life. I love you."
6. Send A Special Photo
Surprise them with a nature photo that you have taken yourself or found on the Internet. Follow up with a second text explaining how the photo reflects your relationship.
For example, send a photo of the sunrise taken early in the morning from your porch. Afterwards, send a personal message linking the sunrise to your relationship: "Even the sun seems brighter since you became my girlfriend."
Happy Anniversary Text Messages Fireworks
An anniversary is a great occasion to rekindle the romance in your relationship, show your appreciation for your partner, and strengthen your bond even further. Regardless of which message you choose to send, keep in mind that it's essential to take the time to send something that shares a piece of you, while celebrating them, and most importantly, you together as a couple. Well thought out Happy Anniversary Text Messages will have much more impact than a rose from the gas station (unless perhaps you throw in the teddy bear and Snickers).
If you're interested in mastering the powerful skill of seductive text messaging and learning how to send texts that create desire and keep it burning red hot, then check out my eBook French Seduction Made Easy. We'll provide you with all the tools you need to light up their screen and text romance into your relationship.