Flirting in real life can be scary. It's much easier to stay in the corner with your friends and watch the action from afar. Unfortunately…most of the time if you stay disconnected from the game, you'll never find your dream partner. Or, if you are with someone, then a lack of sexy playfulness will eventually lead to a feeling of boredom.
This article is a brief introduction on how to make this new, potent, and highly entertaining flirting technique work wonders for your romantic life. Sit back and become a savvy flirter who understands how to succeed with text flirting.
Game On – Succeed With Text Flirting
Flirting is good stuff, and once you get the hang of it, it's actually fun! Cell phones have opened up a whole new way to flirt that is much less intimidating for many people.
Not convinced? take a minute to listen to stories at the coffee machine of your colleagues and all the sweet or sexy text messages they received over the weekend from their main squeeze.
Now imagine yourself on the receiving end of all this fun and sexy teasing. Ready to get started?
Politeness Is Key
Similar to face to face flirting – and, in fact, all forms of communication – it pays to be considerate. Before you send a text, consider how it will be received.
Imagine receiving a text from someone who's attempting to flirt with you at 3 o'clock in the morning while you're trying to get some z's. Would you be delighted, or annoyed? Use the same consideration for your romantic interests.
Ask yourself if they would appreciate, for example, receiving four or five texts in a row needling, "What are you doing? Are you busy?" while they're in the middle of an important meeting. Put yourself in their place before you hit the Send button.
Be Cool
There is also a certain art to starting a text conversation, much like approaching someone new at the bar. While it's easy to be bold or indifferent behind the safety screen of your cell phone, keep in mind that you're still dealing with an actual person on the receiving end. Not just someone, a special someone that you are trying to charm.
Therefore, it's a good idea to avoid starting a flirty text exchange with out-of-the-blue questions, such as, "Who are you hanging out with right now?" This type of questioning could easily come across as insecure, or just plain rude, which is a big turn-off for the recipient.
Likewise, probing an attractive girl you've only gone out with one time to share with you something personal, such as, "What did you wear to bed last night?" would probably be considered more creepy than cool. Keep it fun and light!
What's Your Dream Exchange?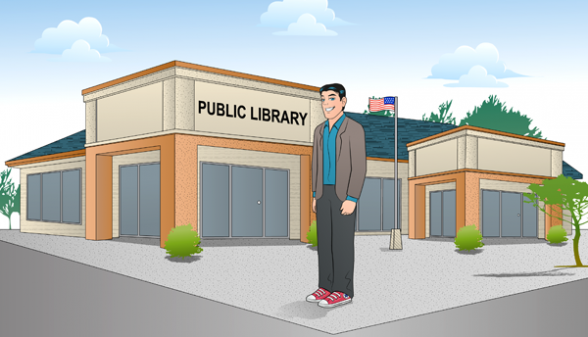 One of the best aspects of text flirting is that, unlike in a face to face conversation, you can actually plan out what you'd like to say before sending it by typing your thoughts as a draft. So, before sending your first flirty message, begin by sitting back and imagining the ideal conversation you'd like to have with your texting partner.
Showcase Your Uniqueness To Succeed With Text Flirting
Careful preparation will help you make every text a success. Be a good boy or girl scout. What topics would successfully pull their attention away from their busy day and put you at the forefront of their thoughts? What would make them smile? Some soft flattery? A romantic souvenir from one of your previous dates? An interesting bit of information concerning a common interest? Common interests are a fantastic way to bond and share a laugh together. The Internet is chock full of funny images and jokes related to your shared activities or hobbies.
Plan out your message, and then let it fly.
Compliment From The Heart
Yes, soft flattery works. No matter which gender you're texting, men and women love to be complimented. Compliments are kind affirmations and validations. To make them flirty instead of simply friendly, throw in a few compliments that let them know you find them attractive without being too direct.
For example, comment on how fantastic they look in a new outfit, or with a new haircut. Details are important. Instead of just texting "I love your haircut," go further: "Wow, great haircut, it perfectly frames your beautiful face."
Thinking Of You
Professing your thoughts is very powerful. Both men and women alike experience a warm, happy feeling when they're told that someone's thinking about them. Instead of just writing "thinking of you," tell them why.
For example: "Feels like I see you everywhere. I swear I just saw your alter ego in front of the public library. He was even sporting Converse."
While you're at it, you could send a second message adding, "He might have your shoes, but you're much cuter" as a coy touch. Once in a while, text your special someone when their favorite song comes up on your playlist, or on the radio. It's a nice gesture to let them know you're thinking of them. Keep them close, but don't overdo it.
Body Language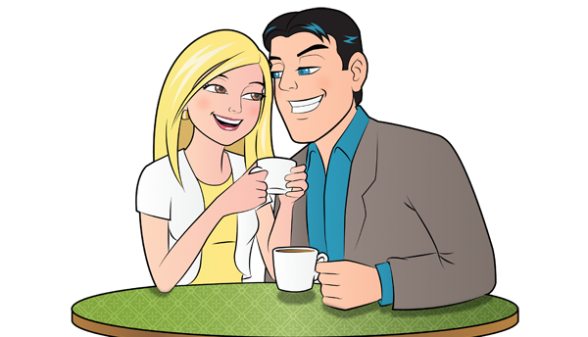 Body language is one of the fundamental aspects of face to face flirting. Luckily, virtual body language also exists and will help you to succeed with text flirting. Simply use smiley faces (also known as emoticons) to set a playful mood and illustrate the emotion you want to emphasize.
For example, if a guy is unable to meet with you for coffee, you can say something like, "Bummer. 🙁 I was looking forward to getting cozy and being pressed up against you on one of those comfy sofas."
Similarly, "haha" and "LOL" are two great ways to make sure that your sarcasm or jokes are not misunderstood. Think of these words like a flirty or playful smile.
Use The Right Humor
Always try to make a good impression, even when you're attempting to get a laugh. Stay away from offensive jokes dealing with sensitive subjects. Avoid anything with a racist, sexist, religious, or otherwise personal attack. Not only are these jarring to read, but texts with this content could also be considered harassment. If you wouldn't say it in person, don't text it.
Instead, tell a funny story about something that recently happened to you. Open up and let your sillier side shine through. It's attractive when someone is confident enough to laugh at themselves. It also gives a signal to your partner that you trust them enough to share something personal.
Succeed with Text Flirting and Beyond
The purpose of flirting with someone is to let them know that you are interested in them. Don't keep them guessing.
Treat text flirting like any other communication medium; be yourself, and show genuine interest in your partner. Remember to "show you" and "discuss them." It's relatively easy to get carried away when flirting via text. Always read your messages carefully before pushing the Send button. Put yourself behind their screen. Would this be a message that you'd like to receive?
Masterful texting is a powerful new way to flirt. You can do it anytime, anywhere. If you never want to be at a loss for a flirty or fun text topic again, consider ordering my eBook French Seduction Made Easy, which will provide you with tons of creative and proven ideas to make the one you're flirting with want you.