The male population, generally speaking, is quite adept at aggressively seeking women they're interested in. That being said, not all women are at the receiving end of their attention – and those that are might wish they could be attracting different types of men.
Knowing how to attract the right kind of man is an important skill, a skill that you can start mastering by learning the top 4 tips to attract men by texting.
But don't stop there! There is a complementary skill that is just as important – knowing how to maintain their attraction after the initial excitement of the relationship has worn off.
Fortunately, top-notch texting can be your secret go-to weapon for attracting and maintaining men's attention, kind of like your favorite little black dress.
Top 4 Tips To Attract Men By Texting
For the moment, leave your snazzy duds, smoky eyes, ruby red lipstick and killer heels in your closet and get ready to hone your attraction skills. Below is a collection of tips that will securely put you on the right path towards mastering this important seduction skill.
1. Don't Be Accusatory
Texts like "Where WERE you last night??" and "Have you not been getting my texts or what?!" are not good for attracting men. In fact, the importance of avoiding these types of texts can't be overstated. Texts that are rude, accusatory, and aggressive can easily drive him away. If you use your texts to scold and shame him, it won't take him long to start dreading your texts, and, by extension, dreading you.
If you need to vent, vent to your girlfriends or someone else you're close to in your family. Just make sure that you are texting the right contact, and you aren't sending it to him by mistake.
2. Be Flirty
By sending a flirty text, you are showing a side of yourself that is fun, confident, playful, sexy, bold, cute, and attractive. Once he picks up on this side of your personality via your texts, it will trigger some positive reactions in his brain, and he'll probably respond to you with his own flirty text.
Here are a couple examples of texts you could try sending:
– "Hey cutie. Thinking about you. Want to play? ;)" (This one works well on just about any guy, because it's flirty without being sleazy.)
– "Just got out of the shower. Wanna help me get dirty again?" (A good text for your boyfriend or fiancé, but definitely not for the guy you met on the train earlier in the day.)
– "Had an "interesting" dream about you last night. Maybe I can demonstrate tonight?" (This text will get any man's attention, but once again, save this for solid relationships.)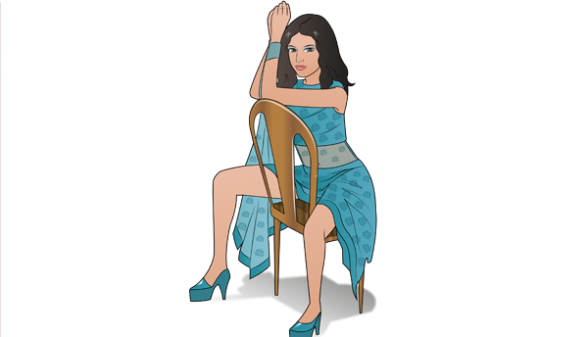 3. Keep It Interesting
Boring texts are fine in some situations, but not in this situation, as they're not going to attract many men. They are harder to respond to, and they lead to boring responses, that lead absolutely nowhere.
For example:
Her: Ugh I'm so tired…….
Him: Yeah, uh, totally…
When you send texts like this, you're associating yourself with, boring, humdrum thoughts. Again, that's not ideal when the goal is to attract someone. Make your texts more interesting by adding a little humor, an observation, an inside joke, a plan to do something together, a slightly revealing picture – something that will capture his interest and is uniquely you. Put your personality into your texts, and soon he won't be able to get you out of his mind.
4. Avoid Broad, Open-Ended Questions
This isn't the News Hour with Jim Lehrer; you're using text messages to attract a man. So avoid asking him what he thinks about national healthcare via text. It's also best to avoid questions like, "What did you do today?"
Responding to this type of question is a chore, especially if he's busy. Even though he might appreciate your interest in him, a bland, boring text usually won't work to your advantage.
Instead, keep the conversation light by asking yes or no questions. "Hey hot stuff, just thinking about you. Want to try the new wine bar tonight?"
Save the broad questions for when you are talking face to face. After all, the goal here is to make him want to spend more time with you, not forcing him to write an essay about his daily life.
Be The Star – Follow These Top 4 Tips To Attract Men By Texting
Sending mesmerizing and well-executed text messages to men quickly fixes their attention on you, and differentiates you from all the other girls monopolizing their black books.