Almost everyone has been there before…playing around with the idea of flirting by text with Mr. or Miss bad news. In fact, you're probably very familiar with the place. Allow me to describe it for you: alone, cell phone in hand, nothing pressing to do.
A typical day, except today you are anxiously waiting for a text from the person who has invaded your thoughts. Or, maybe you were blindsided by a song, memory, or something else that stimulated an urge to rekindle a relationship that you KNOW should stay extinguished.
It's a rotten feeling. It's like sitting in a packed emergency room where minutes seem like hours. Your fingers itch to type out a text, even when you realize that the results could be disastrous. The best solution to this problem is to have a plan in place before you find yourself on the verge of causing a texting train wreck.
Mental Toughness Prevents Flirting By Text Disasters
In the my eBook French Seduction Made Easy, I discuss the importance of mental toughness in romantic texting. Why is mental toughness so crucial? Because texting is often a waiting game. It's a game where if you want your partner to respect and desire you, then you need to show the best that you have to offer. This translates into never coming across as being desperate or needy.
How can you show your tough side while texting? Wait longer than one second before replying to each message that graces your inbox. Never send a long series of messages to someone who doesn't respond (texting is a 1 for 1 game)
Why is Not Texting So Hard?
Stopping yourself from texting is easier said than done. Regardless of how emotionally stable you are, or the number of friends you have in your corner…the urge to text can be fierce. This itch is tied to to securing a sense of validation – you want to trigger a response from them proving that they miss you, love you, or are thinking of you.
The motive to text a former flame is often related to breaking a bad habit, or pure boredom. When someone exits from your life, it leaves an uncomfortable void. Texting seems like a great way to fill this empty space.
Why You Shouldn't Text
There are a number of reasons why you shouldn't text someone, for example:
They haven't replied to your last text, so it's THEIR turn
You only receive late night booty texts from them
They are on vacation, or busy with work, and have made it clear they don't want to be disturbed
You're upset with them, and your sole reason for texting is to vent
They aren't in love with you, but you're in love with them
You did something horrible, and the situation needs time to cool off
And the list goes on….
If your gut feeling tells you not to text, then don't. It sounds simple, but it's not always easy to put this piece of advice into practice.
Now that you have decided to hold off texting someone that you know that you shouldn't, what next? Luckily, there are many productive activities that will keep your fingers off your keypad and your mind occupied while you sweat out the wait.
Not Texting: How to Stay Strong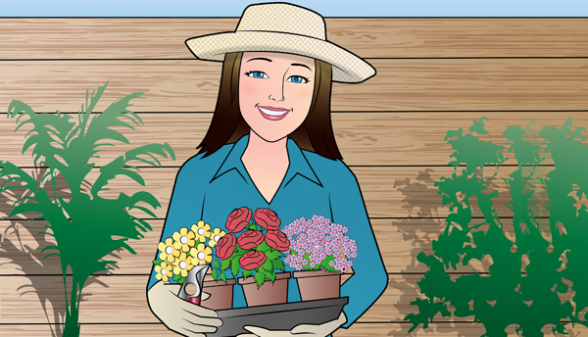 Buy and plant some flowers
Make homemade brownies
Go to the gym, or get your body moving by participating in your favorite outdoor sports
Send text messages to everyone on your contact list EXCEPT "them"
Take some nice photos of yourself
Write in your journal
Do some Internet research on a topic that interests you
Watch a Netflix series
Discover some new music
Check out DuoLingo and learn a few words in your favorite foreign language (for free!). Swedish, anybody?
Compile a personal inventory. What are your self-improvement goals? How will you achieve them?
Update your resume and professional profiles (such as LinkedIn). While you're at it, join some professional organizations or groups
Clean out your closet (literally) and donate anything you don't need to your favorite charity
Take walk outside
Play a musical instrument or try a program like Garage Band
Pamper yourself (for ladies: mask, nails, bath, massage) (for guys: new hair cut, massage, new skin products or cologne)
Go shopping
Vent by writing down what annoys you most about the person you shouldn't text
Sing and dance in your living room to your favorite music
Play dress up – mix and match things in your closet that you don't usually wear
Drunk Texting
Why is hardcore partying not on the list? Good question. I love savoring a few glasses of wine with my friends. However, if I'm feeling anxious and vulnerable (for example, when I'm dying to text someone), then I try not to overindulge in any alcoholic beverages. In my experience, this is when the worst damage can occur.
However, everybody is different. So, if you do decide to go out drinking, at least give your friends a heads up, so that after a few rounds they can keep you from making a huge mistake and drunk texting the one person that you were trying not to text in the first place.
If you are interested in learning more about masterful texting and putting all the odds in your favor every time you press the Send button, then check out my eBook French Seduction Made Easy. This fun, creative program will teach you the art of texting with the French touch. It will show you how to ignite or re-ignite the flame of passion in your relationship.
Best of all, it will keep this flame burning as hot as if you were walking arm in arm on a romantic midnight stroll through the streets of Paris…and will give you the ammo to stop flirting by text at the wrong moment.