Why is it that so many new couples seem to be flirty texting each other incessantly, while more seasoned couples hardly ever text each other at all? And why is it that when these more established couples do decide to text, it's usually just mundane messages, such as "did you take out the trash this morning?" Don't let your relationship suffer from stale texting; keep things fresh and become one of those text flirting couples that always seems to be having fun!
Enhanced Communication
What is text flirting? Text flirting is when couples use the power of spicy text messages to connect with one another. But aren't couples already super-connected? The surprising answer is, no. Even with the easy flow of information, many couples are in desperate need of a deeper connection.
Read on to discover seven reasons why you should try text flirting in your own relationship.
1. You NEED to talk to each other.
Communication is essential for healthy relationships. Paradoxically, with our various methods of super-fast communication, many couples complain that their number one relationship problem is a LACK of communication.
Unfortunately, due to busy schedules, commuting, and tight finances, most couples don't go out as much as before. Instead, they find themselves with their backs to one another and their faces glued to a screen every night. They may be close to each other physically, but they are miles apart in terms of an emotional connection.
Text flirting can help freshen up a boring relationship, and even deepen the feeling of closeness between partners.
2. Electronic communication is legit.
In the past, online dating and chatting had a reputation of being pastimes strictly reserved for nerds – but times have changed. Now, online methods of communication are considered mainstream as our society migrates further and further into cyberspace.
Couples are meeting online, sending photos via their cell phones, and making their relationships Facebook official.
People are not just at ease with texting, they expect it. For many people, a lack of texting can be seen as a lack of caring.
3. Text flirting couples say it all.
The dynamics of a conversation often change depending on the mode of communication. If you're too timid to tell your partner face to face what really turns you on, try slowly moving the conversation to text.
Why does this work? Because it's usually much easier to type something into your phone than it is to look someone in the eyes and say the same thing. In general, people become more courageous when sending texts, and have a tendency to open up.
Discussing touchy subjects via text also gives you time to prepare, so you have a better chance of finding the right words.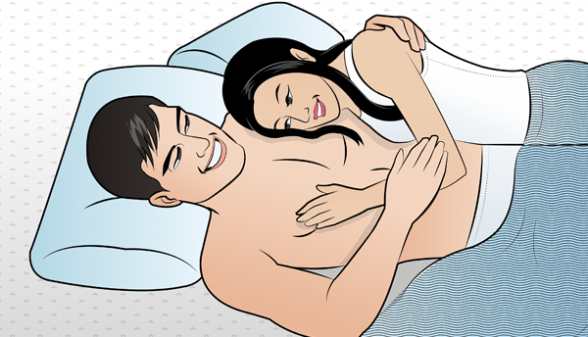 Text flirting couples also enjoy and understand a few more important things, such as how creating desire via text makes the sex better…
4. Take your conversation anywhere.
Traveling? Caught in an endless stream of meetings? As long as you aren't putting your safety at jeopardy, you can easily send a flirty text to your partner while running errands or meeting deadlines at work.
You can even prepare cute or sexy messages ahead of time, save the messages in your draft folder, and then fire away when you're waiting in the checkout line or taking a coffee break.
Always make sure that you have something interesting to say, or your dry text messages will soon lose their sex appeal.
5. It's fun
Flirty texting is fun. The fact that you're the only person who has the privilege to see all the flirty, funny messages and inside jokes that your partner texts to you makes it really intimate. It's like being in a special club where people around you can only wonder: "why is he or she so happy?"
6. Flirty texts ignite passion.
Sending your partner a message letting them how much you miss their lips or their body is a great way to keep the spark alive, even if you're miles away. For example, tell your partner how excited you are to see them, what you're planning on wearing, and maybe even send them some flirty photos.
Before you get too carried away, keep in mind that it's always a good idea to keep the sexiness in check if you are just getting to know each other. Tease your partner and make them want to see more.
7. If you're texting your partner, you aren't texting anyone else.
While texting can be a great means of communication for couples, it also has a bad reputation for being a tool for infidelity. Surveys have shown that texts are the main method of communication used by cheaters. If your partner is engaged in a flirty text conversation with you, then hopefully they'll be less tempted to text anyone else.
Take The Plunge And Become A Text Flirting Couple
Sending flirty, creative, or spicy text messages is an excellent habit for any couple to get into, whether the romance is just blossoming or it's a solid, long-term relationship. If you're interested in learning how to send texts that differentiate you, keep you on your partner's radar, and are actually fun, then check out my eBook French Seduction Made Easy. It's a unique program with the "French Touch" that will teach you the art of seducing your sweetie via text. Don't send even one more mundane text.